If you've seen my sweet book mockups on social media, like this…
…then you can thank AllAuthor for those. 🙂
Anyway, my recent interview with Mady Joshi at AllAuthor has now been published and you can check it out below: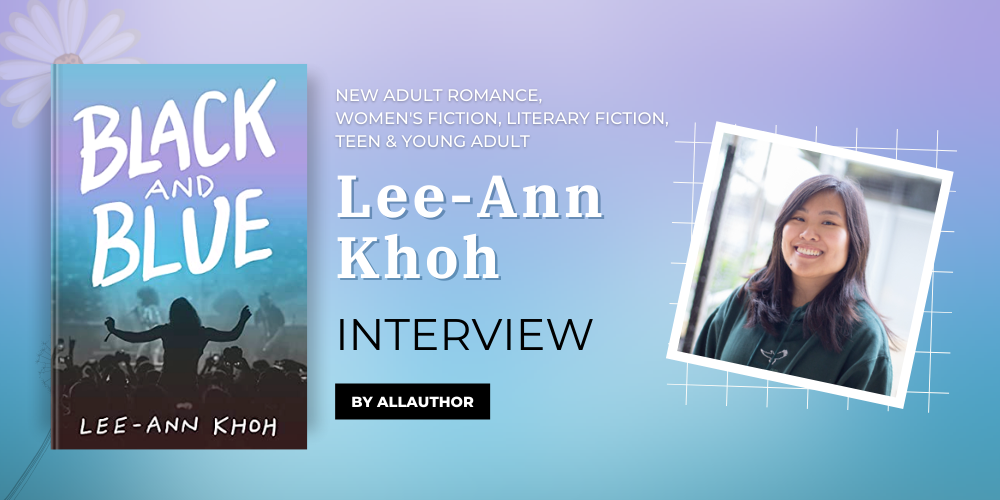 Author of Black and Blue, Lee-Ann Khoh grew up in Perth, Western Australia. She used to spend entire weekends just reading books when she was growing up. She studied journalism before deciding to write her own stories. She has also written a story titled "Aiden's Flowers" in the collection, Flash Fiction Magazine – Issue 1. She is a sucker for beautiful bookish things. Read full interview…
Edited to add: Apparently the first thing I said in this interview is wrong. It's one of those things you get taught when you grow up in Perth, much like "Black swans are only found in WA" which I've since discovered is untrue. 😄
Good thing I write fiction and not geography books!